Head office
Thuy Loi 4 Office Building,
Floor 3rd, No.102 Nguyen Xi Str., Ward 26,
Binh Thanh Dist., HCMC, VIETNAMThuy Loi 4 Office Building, Floor 3rd, No.102 Nguyen Xi Str.,
Ward 26, Binh Thanh Dist., HCMC, VIETNAM
Hanoi Branch
Floor 03, Detech Tower, 08 Ton That Thuyet Str.,
My Dinh Ⅱ Ward, Nam Tu Liem Dist., Hanoi, VIETNAMFloor 03, Detech Tower, 08 Ton That Thuyet Str.,
My Dinh Ⅱ Ward, Nam Tu Liem Dist., Hanoi, VIETNAM Our Profile
ORGANO (VIETNAM) is the wholly-owned subsidiary of ORGANO CORPORATION – the leading and pioneer company in water/
waste water treatment business in Japan since 1946. We provide
a full spectrum of cutting edge technologies in Water/
Wastewater Treatment System.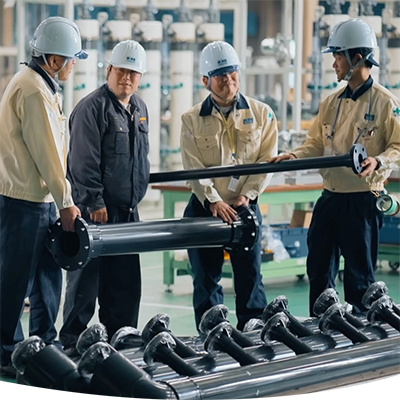 CONCEPT
The Organo Group leverages the technologies
it has cultivated through long experience with water treatment
to contribute to the industries that create the future,
and to the development of societal infrastructure.
VIEW MORE
PROVIDE TECHNOLOGIES
IN WATER TREATMENT SYSTEM
MAIN SALE ITEMS
Organo will propose to produce water best suited for various areas of applications with the leading-edge techologies it has available.
・ Pure water system
・ Ultra pure water system
・ Drinking water system
・ Purified water system
・ WFI (Water For Injection) system
・ Waste water treatment system
・ STP (Sewage treatment plant) system
・ Chemical
・ Standard unit (Pure Water System)
VIEW MORE
CONTACT US
Contact us at the link below to inquire about our products,
corporate information, etc.
CONTACT FORM