Head office
Thuy Loi 4 Office Building,
Floor 3rd, No.102 Nguyen Xi Str., Ward 26,
Binh Thanh Dist., HCMC, VIETNAMThuy Loi 4 Office Building, Floor 3rd, No.102 Nguyen Xi Str.,
Ward 26, Binh Thanh Dist., HCMC, VIETNAM
Hanoi Branch
Floor 03, Detech Tower, 08 Ton That Thuyet Str.,
My Dinh Ⅱ Ward, Nam Tu Liem Dist., Hanoi, VIETNAMFloor 03, Detech Tower, 08 Ton That Thuyet Str.,
My Dinh Ⅱ Ward, Nam Tu Liem Dist., Hanoi, VIETNAM
ABOUT ORGANO VIETNAM
100% Owned by
ORGANO CORPORATION
Pioneer in water treatment
business since 1946 in Japan
OVERVIEW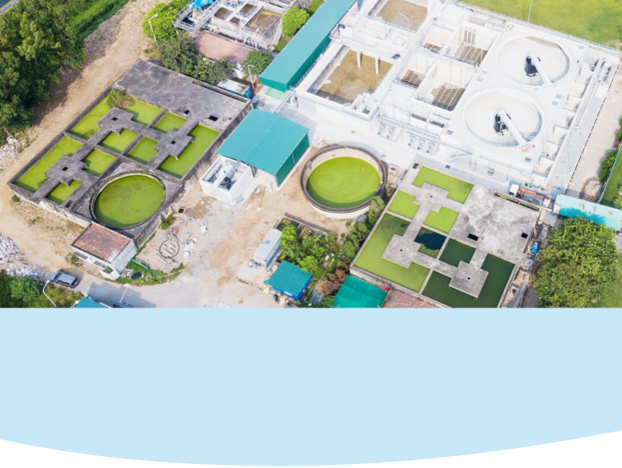 100% OWNED BY ORGANO CORPORATION PIONEER IN WATER TREATMENT BUSINESS SINCE 1946 IN JAPAN.
COMPANY NAME

Organo (Vietnam) Co., Ltd.

ESTABLISHMENT

2010

TOTAL INVESTMENT
CAPITAL

9,450,000USD

NUMBER OF EMPLOYEE

111 people (2021)

DELIVERY RECORD

Over 170 system
※ Organo Vietnam has delivered many water treatment system regardless of field and industry.
DOWNLOAD BROCHURE
Head office
Add.

Thuy Loi 4 Office Building, Floor 3rd, No.102 Nguyen Xi Str.,
Ward 26, Binh Thanh Dist., HCMC, VIETNAM

Tel.

84-28-6290 2512/13

Fax.

84-28-6290 2514
Hanoi Branch
Add.

Floor 03, Detech Tower, 08 Ton That Thuyet Str.,
My Dinh Ⅱ Ward, Nam Tu Liem Dist., Hanoi, VIETNAM

Tel.

84-24-3944 6756

Fax.

84-24-3943 5206
Workshop
Add.

Plot No.D10, STDF No.RF1a, Thang Long IP 2,
Di Su, My Hao, Hung Yen Province, VIETNAM

Tel.

84-322-3744 071/7

Fax.

84-322-3744 072
ADDRESS OF HEAD OFFICE

1-2-8 Shinsuna, Koto- ku, Tokyo, 146-8631

NUMBER OF EMPLOYEES

1,072 people (the end of March 2021)

BRANCHES

Hokkaldo, Tohoku, Chubu, Kansal, Chugoku, Kyushu
HISTORY
1946

JAPAN ORGANO Co., Ltd. founded in Suwa, Nagano Prefecture

1951

Japan's first large pure water system completed

1952

Exclusive distributor agreement signed with U.S. firm of Rohm and Haas for AMBERLITETM ion exchange resins

1953

Operations in the field of sugar refining based on ion exchange technology initiated

1954

Sales of water treatment chemicals initiated

1955

Head Office moved to Hongo, Bunkyo-ku, Tokyo

1957

First delivery of water purification equipment to the electronics industry marks entry into this industry

1961

Company's shared listed on the Second Section of the Tokyo Stock Exchange

1966

Company's name changed to Organo Corporation

1972

Forms Hokkaido Organo Shoji Co., Ltd. (absorbed by Organo Corporation in 2014) in Sapporo
Establishes Kyushu Organo Shoji Co., Ltd. (absorbed by Organo Corporation in 2014) in Fukuoka, Fukuoka Prefecture

1974

Takes a stake in Maruei Kogyo Co. and changes its name to Organo Koji Tokyo Co., Ltd. (present Oragano Plant Service CORPORATION)

1985

Lists on the First Section of the Tokyo Stock Exchange
Satte factory completed in Satte, Saitama Prefecture

1986

Establishes Organo (Malaysia) SDN. BHD. (present Organo (Asia) SDN. BHD.)
The Central Research Laboratory completed in Toda, Saitama Prefecture
Sets up joint venture, Oragano (Thailand) Co., Ltd. in Thailand

1989

Tsukuba factory completed in Tsukuba, Ibaraki Prefecture

1995

Establishes Taiwan Branch in Taiwan

1996

Establishes Eco-Techno Corporation

1997

Moves head office to Toyocho, Koto-ku, Tokyo

2000

Iwaki Factory completed in Iwaki, Fukushima Prefecture
Establishes Tohoku Organo Shoji Co., Ltd. (absorbed by Organo Corporation in 2014) in Sendai, Miyagi Prefecture
Establishes Organo (Singapore) PTE LTD in Singapore

2002

Establishes Rhodia Organo Food Tech Co., Ltd. (present Organo Food Tech Co., Ltd.)

2003

Establishes Organo (Suzhou) Water Treatment Co., Ltd., in Suzhou, China

2005

Makes Yamashita Yakuhin Co., Ltd. a subsidiary (absorbed by Organo Corporation in 2014)
Moves the R&D Center to Sagamihara, Kanagawa Prefecture
Establishes Organo Technology Co., Ltd in Taiwan

2008

Expands R&D Center for gathering research functions
Upgrades and Expands Iwaki Factory
Makes Danisco Organo Food Tech Co., Ltd. (present Organo Food Tech Co. Ltd.) a subsidiary Completely

2010

Establishes Organo (Vietnam) Co., Ltd. in Vietnam

2013

Establishes a joint venture, PT Lautan Organo Water in Indonesia
Makes Hostech Co., Ltd. a subsidiary

2014

Consolidated seven subsidiaries in Japan

2015

Establishes a joint venture, Murugappa Organo Water Solutions Limited
TAIWAN

Organo Corporation Taiwan Branch

Organo Technology Co., Ltd.

Organo Technology Co., Ltd., Taichung Office

Organo Technology Co., Ltd., Tainan Office

SINGAPORE

Organo (Singapore) Pte Ltd