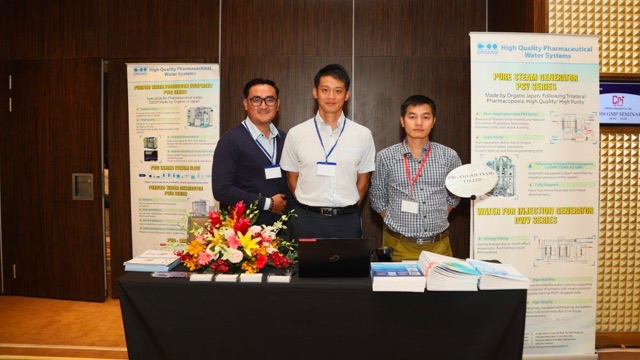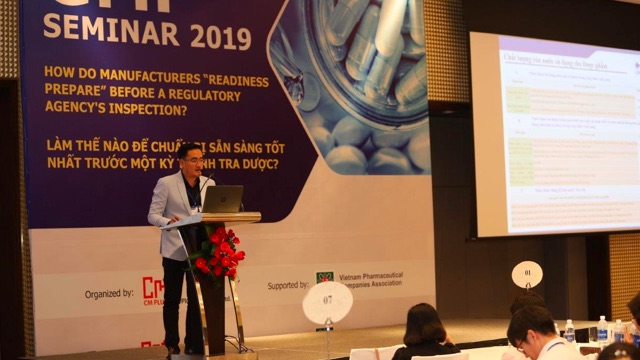 GMP seminar 2019 held by CM Plus in 16th 17th September 2019 at Caravell Hotel - HCM.
Organo continuous cooperate with CM Plus with part as Diamon Sponsor and supply to attendant the value information about Water for Pharmaceutical.
OV presentation alway be a important part had been welcome in GMP seminar.
We always consider to give customer the best solution and optimize cost for Pharmaceutical water includes Purify Water, Water for Injection.